GERMAN Grand Prix

Nurburg Germany,
July


Here is the list of the hotels we have selected for
you.
To reserve your package, call 772-HOT-ROOMS

--------------------------------------------------------------------------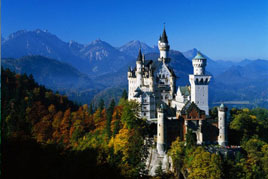 GERMAN GRAND PRIX
NURBURG, GERMANY, JULY

Tickets & hotel only Choose another package: Tickets & hotel
Regular VIP


Maritim Bonn Hotel ****
Nights Date (Day/Month) Ticket Price
3 20/07 to 23/07 T5B or T10B $2399 USD Info and reservations
4 19/07 to 23/07 T5B or T10B $2599 USD Info and reservations











JULY
The north Rhine region of Germany is recognised for its
unspoilt beauty and nowhere is that description more justified
than in the Eifel Mountains, the home of the Nurburgring. The
countryside hasn't changed for centuries, except for the
building of the two tracks: the glorious Nordschliefe in 1925
and the shorter version, which is where the German Grand Prix
is held, in 1982.

"I love racing at the Nurburgring," says Ralf Schumacher.
"Obviously it's nice to be racing on home turf, but there is
more to it than that. I love the countryside surrounding the
track: I like walking in the Eifel Mountains and it's also a very
good place to go hunting."

Formula 1 Paddock Club Golden Card™
A world appart
Exclusive, exhilarating, elite. With all the credentials of the finest
establishments, the Formula 1 Paddock Club™ welcomes select
VIP's for the ultimate in world-class hospitality.

Get close to the action with unrivalled access to the roar of the race
and the heat of the pits. Meet the drivers and hear their strategy then
watch the drama of the track unfold from the perfect vantage point.
What better place to enjoy a drink with friends or network with like-
minded professionals before a superb meal of first-rate cuisine.

The mood is always relaxed, standards consistently high and the
level of service exceptional. The Formula One Paddock Club™ offers
a real luxury in our frenetic world - an oasis of genuine style, quality
and pleasure.

Every guest ticket includes the following:
• Unlimited access to Golden Card Paddock Club Suite™
• Access to the circuit
• Full breakfast
• Luxurious hospitality facility
• Open bar with Champagne
• Gourmet luncheon and 5 stars food & beverage service
• Pit lane walkabout
• Access to the Support Race Paddock
• Official program and a pair of ear plugs
• Entertainments
• Privileged view of the start/finish straight (Pit Building Terrace and
Pit Building Lounge only)
• VIP Parking (on request)

Ticket prices:
Sunday: $4000 USD
Saturday / Sunday: $4500 USD
Friday / Saturday / Sunday: $4800 USD

Please call us for reservations.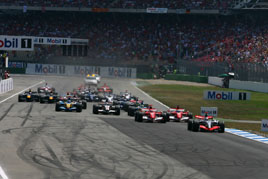 F1 GERMAN Grand Prix Hotel Rooms

Call NOW: 917-224-1231
or 1-772-HOT-ROOMS